Watch
Well yes,
i thought i would be nice for you to acutally
SEE WHAT YOU'LL GET 8D
Poonies $30 Art deal
Yes it is a fact now!
the package contains a lot of poonies best goodies!

1. Chibi Keychain of one of your characters (worth $10)
2. Character Design 'medium' (6 colours max) (worth $12)
3. Chibi picture of one of your characters (woth $10)
4. Sketchbook page with doodles of one or two of your characters! (new! - worth $8)
5. Custom bag - type 3: One sided picture + Assecoires(glitters ect) (worth $20)
and...
something special
for the quick people!

for the first three people who's buying this package fromme are getting a:
A5 - shaded and coloured picture of one character (worth $10!)
AND I'll be rewarding a random prize aswell!

I'll be taking 6 alots for now, one of these slots has a hidden prize

the one catching the slot with the prize will receive an extra gift from me!
thisone is FREE <3
so please go here!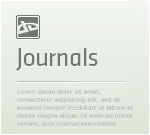 Poonies $30 ART DEAL!Well, I've been some nervous for this
since i didn;t know me art would be good enough to make a package of for people to like enough to buy from me herp.

But after getting so many positive reults for the poll earlier,
i think i'd just have to try :)

so yes
Poonies $30 Art deal
Yes it is a fact now!

the package contains a lot of poonies best goodies! :D

1. Chibi Keychain of one of your characters (worth $10)
2. Character Design 'medium' (6 colours max) (worth $12)
3. Chibi picture of one of your characters (woth $10)
4. Sketchbook page with doodles of one or two of your characters! (new! - worth $8)
5. Custom bag - type 3: One side